COMMON VIDEO TECHNIQUES FOR MORE PROFESSIONAL-LOOKING VIDEOS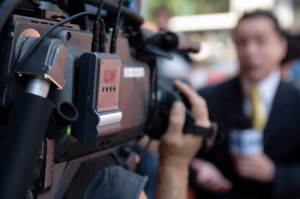 Discover the best and easiest ways to make your videos look professionally produced. On this page, are links to a wide array of posts and tutorials covering different video production techniques. Discover the secrets of making professional looking videos with all these many tips and tricks!
You'll find articles and tutorials on how to shoot talking heads, how to green screen, and how to be a good on-camera presenter.
At the bottom is another section on the many advantages of using a studio set-up to crank out lots of videos fast.
How to Shoot a "Talking Head" Video
White Balancing and Color Temperature
Advanced Videography, focusing beyond the basics
Getting an out-of-focus background (on purpose!)
Using Royalty Free Video Clips and Where to Get Them
Documentary Style-Profiling People
Documentary Making, Where to Start
How to Videotape a Speaker at a Seminar
Benefits of Teaching Kids Videomaking
Tips for Doing Video Interviews
Using a Moving Camera for Effect
Do's and Don't for Video Making
Tips for Operating a Video Camera
VIDEO STUDIO EQUIPMENT AND SET-UP
The biggest advantage to a studio set-up is that production is faster and cheaper. With a video production studio, you can crank out a ton of content quickly. Studio production is MUCH faster than field production. The following posts share a ton of information about what kind of equipment it takes to set up a traditional video studio.
More Setting up a Video Studio