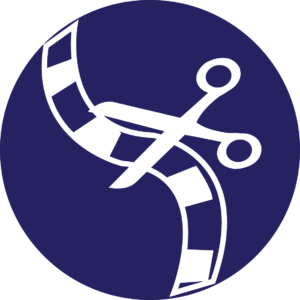 Video editing can seem terribly confusing if you've never done it before but I promise the info on this page will help you over the learning curve.  No matter what program you have, the tutorials on this page cover the fundamentals of video editing that apply across the board.  Video editing programs are a lot like cars in that they are more alike than different.  If you know how to drive a small car you can drive a big car.
Editing your video is like putting icing on the cake. It is during the editing stage where your video really comes together, both literally and figuratively.
Many beginners think editing is done in order to clean up all the mistakes made while shooting. While you can indeed do this, that is NOT what editing is about. Editing is actually a planned process where you piece together all your elements and turn your project into a watchable story.  Just as written language has rules and norms when it comes to crafting a novel, filmmaking has a language developed over decades by practitioners of the craft.
You've probably heard that video editing has a pretty high learning curve. This is true, but with the tutorials found on this page you will be editing video like a pro in no time.
In this tutorial, I show you the editing timeline of a finished video project. The timeline is where you build your video, no matter what video editing program you are using.
In addition to analyzing the timeline, I show you how to use mattes and layers, which are both intermediate – advanced video editing techniques which are quite common and extremely useful.
In this tutorial, I show you how to manually add and use keyframes. Keyframes are used to create all types of 2-D animation, such as making your shot move or change size. In more sophisticated (i.e. difficult and complex) video editing programs, you add keyframes manually. In less sophisticated programs, (i.e. easier) keyframes are added automatically. Even if you are using a simpler program, it helps to know what keyframes are and how they work.