Digital video editing is what ties everything together in your production efforts. 
Editing is actually a planned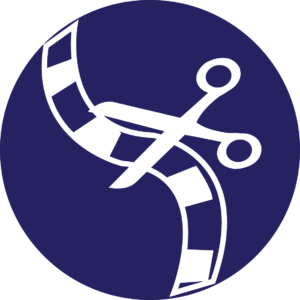 process, it is NOT just to correct mistakes.
Editing allows you to take unrelated items and combine them into an easy-to-follow story with smooth transitioning. Learning the basics will take you a long way, but please be forewarned, digital video editing can take years to fully master.
The information you  find FREE on our website will help you get started in your video editing and production efforts.
With the right video editing training, you can be well on your way to producing the high quality videos you dream of.
Just like anything else worth doing, video editing takes some time and patience, but once you have a solid foundation you can create magic!
The great thing about using most professional video editing software is that it is like riding a bike. Once you learn the how to use one, you can use almost all of them with some minor adjustments. There are  pros and cons to most professional editing software and there are indeed individual preferences.  Rest assured they all do a good job.  No one program is "best."
Video editing can be one of the most fun and creative parts of the process once you know what you are doing. In order to jump start your understanding of editing, we recommend some type of video editing training.
With 30 years of experience, Lorraine Grula can provide you all of the information you will ever need about how to edit videos that suit your needs.  Lorraine not only has a wealth of experience producing videos, she also knows what it takes to teach others how to be successful. She is a well-respected professional who worked mostly in the Nashville, Tennessee Video and TV News market, creating video stories on virtually every subject you can think of.
If you need help getting started in video production, want to learn about how to edit videos, or just have a question, contact us, and we will be glad to help!