USEFUL FEATURES IN VIDEO CAMCORDERS – The CCD Chip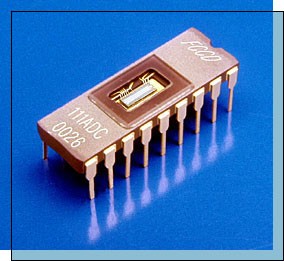 Today's video camcorders have bells and whistles that make video junkies like me drool.  Seriously.
With technological advancements that make top-quality virtually guaranteed, today's video camcorders are tiny marvels that get good video even in difficult situations like low light.
As I discussed in part 1 of this series on camcorder basics, the first consideration is recording format.  In other words, do you want to record video onto tape, a hard drive, a disc or a memory card?
Once you figure out what format, it's time to look at other features.  Some are more useful than others but it all depends on how you're going to use your camera and what features are important to you.
CCD Size/Type  CCD chips are the heart of many video cameras.  CCD chips are the image sensors and record the light which makes up your picture.
How big, what kind, and how many CCD chips you have determines the quality of your picture because it determines how well the light is utilized and how well the colors get reproduced.
On a technical level, all pictures-digital, film, still or video, are made of light.  As light comes through the lens of the video camcorder, it hits a sensor called a CCD, or charge-coupled device.  (CCD chips replaced tubes in video cameras as the image/light sensor. Other types of chips called CMOS chips are also used in some video camera.  They are considered inferior quality but are much less expensive.)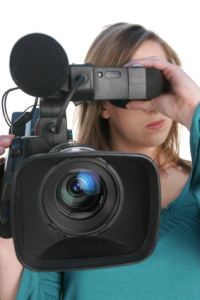 THE BIGGER THE BETTER WITH CCD CHIPS
The size of the CCD sensor helps determine quality. The larger the CCD, the better the quality, especially in low light. Expensive, professional camcorders have the largest CCDs, while the lowest-end, cheapest camcorders have the smallest.  That makes perfect sense.
In low light, a larger CCD chip will produce less noise (grain) than a smaller chip. (Noise is a speckling or grainy texture to the video.  To compensate for low light, many cameras inject grain into the picture.)
How big is big?  Most top-rated camcorders have 1/3 inch and larger sized CCDs.  Inexpensive camcorders generally have 1/6 inch or smaller.
The Canon HV20 has the largest CCD of any consumer camcorder at 1/2.7 inch and has the best video image quality as well.
Professional video cameras usually have 3 large chips, home units generally have only one chip.
3-CCD Imaging Sensor  The more the merrier.  More expensive camcorders use a 3-chip CCD sensor instead of a single CCD.  In a 3-chip camera, you have one chip for red, one for blue and the third for green.  (RBG are the three primary colors of light just like red, blue and yellow are the primary paint colors.)
A 3-CCD camcorder can capture more information than a single chip camcorder giving you deeper, more accurate colors and better utilization of light.  Most professional camcorders have 3 chips.  Of the top-rated consumer camcorders, only the Panasonic VDR-D300 and the Panasonic GS-320 have a 3-ccd imaging sensor.
Bigger, better and more chips add considerably to the price of your camera.  If you are doing simple home movies or Internet video, you can get by easily with the lesser quality because it's still awfully good.
I hope this info helps you make better videos!
Lorraine Grula, Internet video Gal