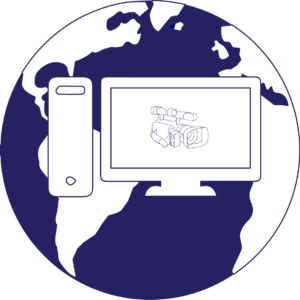 If you are just getting started, this is one of the best sections within The Academy @ VPT for beginners.  Do you know what kind of video you want to make? No?  Then most definitely begin here!  The first video will help you answer that question.   The second and third tutorials will tell you everything about making a "talking head" video, which is one of the easiest,  yet most effective styles to use.
On this page, you will find lots of information to get your creative juices flowing so you can decided what kind of video you want to make and layout the basic outline you need to get your project done.
You will learn what your options are and what tools it takes to get the job done.
The videos on this page answers these questions:
Where do I begin?
What kind of video should I make?
What are the differences, benefits, pros and cons of each video style?
How much time, effort, and costs are involved?
What kind of equipment and skills do I need?
What style of video is best for me?
How do I make a quality talking head video? (One of the most versatile and popular styles)
All about professional quality talking heads
Getting Started:  What Kind of Video Should I Make?
Before you set up your camera and punch record, you need to figure out what kind of video is best suited to meet your goals. In this tutorial, I cover the eight main formats of video and give the basics of what it takes to make each kind. I consider this a really important tutorial. It answers the question of where you should start. This video tutorial runs 14:48.
Making Incredible Talking Head Videos, part 1
Prepare yourself to discover the wonders of the talking head video!  A talking head video is one of the most common and popular styles of video making. It works great for online and is highly recommended for beginners.  If you earn one thing about how to make professional-quality videos, learn how to make a nice-looking talking head.  You can use them for just about anything: sales and marketing, training, educational, or just a friendly hello.  These two video tutorials cover the subject completely and together.run about 25 minutes.
This first tutorial runs 14:14.
Making Incredible Talking Head Videos, part 2
This second tutorial on talking heads covers everything from backgrounds for your talking head to interview-style talking heads and how best to get great audio.
This second talking head tutorial runs 11:58.