Are you part of a big marketing team? Are you an author looking into How to market a book? Are you an independent business looking to boost sales? Do you want to raise awareness of a new brand in your industry? No matter what your situation is, you need to include a marketing video as part of your campaign. They are a great way to feed your audience a lot of information in a short amount of time. Depending on what niche you're working in, there may also be a video streaming platform designed just for you. For example, if you're working in the cannabis industry, you can use weedtube to share your video content. It's basically YouTube but for cannabis appreciators but it's a great way to get content out there!
I've talked about the importance of videos in the past so today I wanted to show you how to actually make an effective marketing video. A client of mine, Dr. Rangoo Srinivas, needed a video to market one of her websites, Web Space Buddy. So I agreed to do it for her. Here is a step-by-step description of how I made this video.
How to Make a Marketing Video
In order to make a marketing video, you first have to know as much as you can about the product and its customers. So, my first step is to learn all about the product, which in this case is her website.
Web Space Buddy calls on Dr. Srinivas's unique and impressive background to offers personalized webinar training for teachers, students or wordpress bloggers.
Phase 1: Pre-Production
First, I needed a script. So I sent Rangoo my standard list of questions for any video project.
Who is the audience for this video?
What is the purpose/objective of the video?
What do you want the audience to think/feel and do as a result of seeing the video?
What environment will viewers of the video be in when they view the video? In other words, will they see it on your blog, your My Space page or on You Tube?
In addition to relying on her answers, I studied her website carefully and all the sales copy she already had. I looked over the forum and in general, snooped around.
I took video of her site as I did this to use later in editing together the final video. Many folks would assume I would get video of her site with screen capture editing software like Camtasia. Certainly I could do it that way, but I choose another way.
Videotaping a Website: Planning for the Editing Phase
I personally find it easier to videotape my computer screen using my mini dv video camera set up on a tripod than to use screen capture software in order to get the video of her site. That is the one thing that is 100% certain, you HAVE to have video of the website being highlighted in order to edit a video. Question is? How to get that video?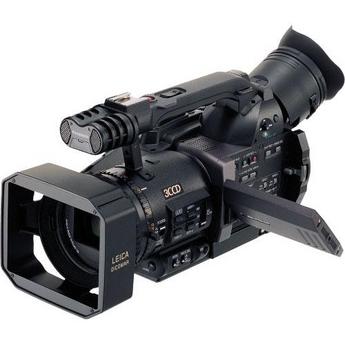 Capturing footage straight out of my camera is easier than importing video from another program in my humble opinion. So that's how I do it!
Editing Begins
Once the script is finalized, I edit the project in Final Cut so next, I need to gather the remaining video building blocks needed to build, or edit together, her video.
Videotaping her website was part of the process of planning to edit. I was gathering one of the many building blocks I knew I would need later in editing. The other building blocks are various kinds of related visuals images and audio recordings. I used stock still image jpegs.
After opening, naming and saving a new FCP project, I record the narration audio. I can do this within the Final Cut program using a microphone that's plugged straight into my computer. I use a cable that has an XLR mic input on one end and a USB connection on the other end.
I read the script in my professional sounding "narrator voice." I speak slowly, evenly and articulate as well as this old Southern Gal can. I put a smile in my voice, which means I do my best to sound friendly and welcoming. Honestly, I do not particularly like my narrator's voice. But it's "good enough." I do not think internet video requires top quality professional narrators, but it's important viewers understand what I say and that I sound pleasant. I think anyone can develop their own "narrators voice" if they practice. Speak at a moderate, even pace and enunciate each word with some emotion behind it.
Next, I search for some appropriate royalty free music. I need something long enough that is pleasant but not overwhelming.
I also needed still images to represent her audience:
Teachers
Students
Bloggers
I gathered about ten still images, making sure I got the correct grade levels.
I also need a background, so I sift through my collection of backgrounds and pick one.
All of these building blocks are put into my Final Cut Project for easy access while editing.
Then, I spend about 4 hours assembling all the building blocks into the video you see. It's a process of layering, cropping, adding drop shadows, mattes, fiddling with the opacity, creating and adding graphics, adding key frames for movement, adding filters and other visual effects. Editing also means mixing the music with the narration to sound even.
I will do another post tomorrow giving more details on all of that editing! A lot of people will want to know step by step how I did it and what filters I used, etc. But that's another post!
Upload to the Web
The final step in editing is to convert the video time line to a sharing file format for upload to the web. Final Cut has great conversion software built into it so it is a simple process much like making a PDF from a Word Document.
I chose MPEG4 because it gives a small file size and still looks ok. The finished video was about 8MB, compared to the same video in quicktime format at about 80 MB. Big difference, quicktime looks better but it will be reconverted to Flash anyway so I want a quicker upload so choose the MPEG4.
Video Hosting, Deployment and Analytics
As with many of my videos, I want to host this one with Veeple.com so I upload it to my account at Veeple. On my medium grade broadband connection, this took about ten minutes so I went and had dinner.
There are lots of reasons I chose veeple, the most important is the ability to add clickable links. With veeple, I was able to make the URL at the bottom of the video clickable to Web Space Buddy.
Click on it and see! (Veeple is no longer in business and this video has been moved to another host which does not provide interactive links)
Inside the veeple editor, I added a transparent overlay to the domain name of Web Space Buddy that I had put into the video while editing in Final Cut. Making it clickable makes it a much more effective marketing tool.
Once it is in my veeple account, it's simple to generate some embed code that I copy/paste it into my post here at video production tips.
More later on editing the video and writing the script.
Thanks for reading Video Production Tips!
Leave a comment below if you have any questions.
Lorraine Grula
Internet Video Gal