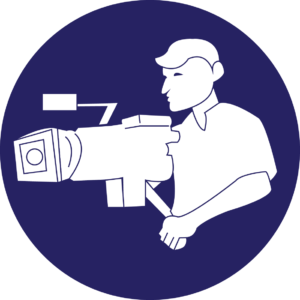 You'd love to start making professional-quality documentary videos but have no clue where to begin or how to finish. Start Here! FOR FREE!
Let someone with decades of experience and a bunch of professional video production awards show you how!
Hi, my name is Lorraine Grula and I spent my career making documentary style videos. I was lucky enough to work for a TV station that actually welcomed and encouraged us to produce high quality documentaries.
I got to travel all over, creating videos on just about every subject you can imagine.
Now, I share that lifetime of expertise with you.
All you need to do is sign up in the box to the right with your name and email address and you'll gain instant access to my FREE tutorial on documentary filmmaking.
In it, I show you  where to begin and what steps to follow to get it done!
In this free tutorial, you'll discover the steps you need to take in order to create awesome, professional quality documentaries that will wow audiences and spread your message to the world!
Sign up for this free product today.  You'll be glad you did!  Then, you'll know the feeling of being able to create incredible documentaries that people will want to watch!
Oh my goodness! I feel like I just hit the jackpot coming across your website! Thank you so much for the information you've provided. It's amazing and obviously you are quite the expert. Thank you so much!

Bernell Grizzard
Nigel Taylor says:
I LOVE YOU!!!!!! For this great site and the love and compassion you have it's great!!! PLEASE PLEASE!!! contact me with what you are offering.
Thank you Jesus for blessing the path of Lorraine Grula.
Begin your documentary filmmaking journey today!
Sign up for our free offer!