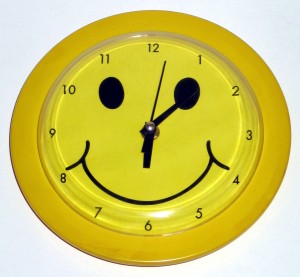 The pacing, or how fast/slow your video moves, has a huge effect on a viewer. Today's style is fast, Fast, FAST!
Slow tends to equate with boring.  That does not mean slow pacing is wrong, it depends on the video.  A slow pace can be relaxing too.
The overall length of your show is a factor in pacing, but it's more about the length of each individual shot.
A well-produced video will fly by and the viewer will guess that it's shorter than it really is.
Conversely, a boring video will be perceived as longer than it actually runs. (Gag, that thing went on forever!)
Pacing has a HUGE influence on audience perception.
CLASSIC TV SLOWER THAN MODERN TV
When I worked at a TV Production teacher in a high school, slow pacing is the single biggest reason why my teen-age students groaned when I made them watch old-time TV.
Old time TV reeks of slow pacing because lugging around a ten-ton camera was limiting. Ancient cameras required massive lighting.
My budding movie directors thought the shows were boring because they were black and white. WRONG!
It was mostly the pacing.
Since part of the slow pacing of yesteryear was forced due to equipment restraints, today's modern equipment makes a fast paced show easier to produce.
The pacing on older shows is so slow it puts modern audiences to sleep!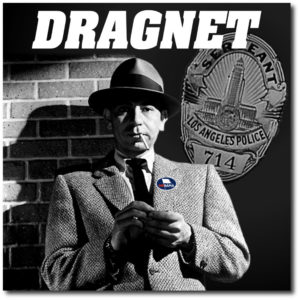 One of my students least favorites was Dragnet. I counted and the typical shot in Dragnet would last thirty seconds and the camera wouldn't move at all, nor would the actor.
ZZzzzzzz.
In a modern TV shows like CSI, a shot is either about four seconds or the camera moves a whole a lot.  I guarantee CSI would not be as popular if it were to adopt the pacing of Dragnet.
HOW FAST CONSIDERED FAST?
As a benchmark, you can consider a static shot of eight to ten seconds to be a moderately paced length for a finished five-minute video.
The length of your shots depends on the length of your overall program. Staying on a twenty second shot for would be snooze-inducing in a one-minute story and plain embarrassing for a thirty-second story, but twenty seconds would be OK in a one-hour program.
A fast pace may mean a shot remains on the screen for no longer than 1/15th of a second (two frames).
EXTREME PACING TAKES LOTS OF VIDEO
If your production is a :30 commercial, you'd need 15 shots to fill one second or 450 shots to fill the :30 if you go for this exceptionally fast pace.
Of course, carried on for too long, that pace would leave most viewers breathless, not to mention the crew that has to take that many shots. But occasionally, it's worth the effort because it's a cool technique.
Generally speaking, shots don't go less than two seconds if you want the viewer to be able to fully assimilate what the shot actually consists of. So unless you're going for a hyperactive pace, two seconds per shots is considered about as fast as you want to go.
USE CLOSE-UPS FOR SPEED
Close-ups lend themselves to faster pacing than wide or medium shots. This is simply because a viewer can instantly recognize what's in a close-up but seeing everything that's in a wide-shot can take longer to comprehend since there's so much more detail to look at.