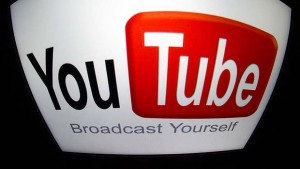 For many folks, online video and You Tube are synonymous.
It's true that the bulk of online video is on You Tube.   You Tube has more video than all the other videos sites combined.
For this reason, You Tube has a lot of advantages for anyone wanting to use online video.
It's still free.
It carries weight with the Google Search Engine.
It has a lot of traffic.
Having said that, it is also true that You Tube has significant disadvantages too.  ESPECIALLY for someone using online video in a professional capacity.  In fact, the disadvantages of using YouTube for video marketing can outweigh the advantages, depending on how YouTube is used. (There are still advantages, keep reading.)
For online video marketing, please DO NOT rely solely on You Tube. You Tube has been known to shut people down and delete all their videos for no apparent reason.  (They always say it is for violation of TOS and it probably is, but I have spoken with people who swear they were not doing anything wrong.)
If this happens, you have no recourse.  You Tube will not communicate with you; you will just be shut down.    You can email them a zillion times and will probably never hear back.
What it boils down to is that essentially, you have NO CONTROL over many aspects of the process when your videos are on You Tube. Getting shut down is the worst thing that can happen, but it certainly isn't the ONLY potential problem.  Here is a list of other good reasons for the business person to avoid relying solely on YouTube.
All videos on YouTube carry the YouTube logo which detracts from your branding message.  It is much better to have YOUR logo on the video.
Videos on You Tube have "related videos" pop up at the end.  A plastic surgeon client of mine was a bit distressed at the caliber of videos that popped up at the end of his very educational video on breast augmentation.
You can turn this feature off if you embed a video off You Tube, but the video on You Tube itself is stuck with the related videos.
It is infinitely better to have YOUR call to action at the end of the video instead of You Tube's definition of related videos.
You Tube has very limited analytics.  You can see how many views you have, but not much more.  For marketing purposes, this is just not good enough.  You Tube can not even tell you how long people watch.  Lots of the "views" on You Tube were not much more than the first 10 seconds.  If people are clicking out of your marketing message at 10 seconds you need to know that!
The alternative to You Tube that I have learned to love is Veeple.  Veeple is an online video hosting and interactivity service that gives you the control and features that You Tube lacks.
First, veeple lets you brand the player with your own watermark or icon.  It's very easy to do.
With veeple, you do not have to allow any "related videos" if you don't want.  If you do, they will come from YOUR video inventory, not some stranger who uses the same keywords.
Better than that, with veeple's interactivity, YOUR marketing message is what remains when the video is done playing.  Whatever information, links or call to action you want to display is there on the video for viewers.  Research has proven that this makes an incredible difference in sales and conversion rates.
The main differentiator though is Veeple's extensive interactive features.  You Tube has interactivity under the name of annotations.  You Tube's annotations are cool, but terribly limited.
Interactivity boils down to better sales and conversions.  Veeple customers see an average of a 24% CTR. That is the average.  One guy got an incredible 63% CTR.  Wow, that is unheard of with any other form of online marketing.  (Banner ads get about .2% and ads shows before a video plays get 2-4%.  This makes interactive video on average, 120 times more effective than banner ads and 6-12 times more effective than pre-roll video.)
Veeple also offers advanced analytics that help you hone your message and gauge its effectiveness.  Good marketing does NOT fly blind.
Veeple gives you the ability to upload your videos to ALL the major video sharing site with one push of a button. YouTube of course does not provide this as they compete with other video sharing services.  Veeple has partnered with Tube Mogul to offer this feature.
And last, but certainly not least, Veeple's standard definition video encoding quality is superior to YouTube's by far. This means the exact same video playing on Veeple will look a lot better than the one playing on You Tube.
I do not mean to imply that You Tube is worthless for online video marketing.  If you have a lot of videos, having a You Tube channel is still a good idea.  I have two.  They bring me some traffic and provide valuable backlinks.  But compared to what veeple offers, You Tube takes a seat way at the back of the bus.
Veeple is built upon Amazon S3.  So all the reliability of Amazon S3 is also part of veeple.  The problem with Amazon S3 is that it is impossible to use by itself unless you know half a dozen computer languages.  Plus, S3 does not provide anything other than hosting.  You have to supply the player and you have no capacity for interactivity or analytics.
Veeple is drop-dead easy to use.  Their platform on top of the Amazon S3 eliminates all the headaches.  They give you the customizable player, the interactivity and all the analytics.
Sign up for a 30-day free trial to see for yourself.  (Veeple is no longer in business)
Thanks for reading Video Production Tips
Lorraine Grula
Internet Video Gal