Easy Video Suite (EVS) is the updated version of Easy Video Player, (EVP) a system developed by Josh Bartlett to record, edit, publish, upload, host, play and market with video online.
Easy Video Suite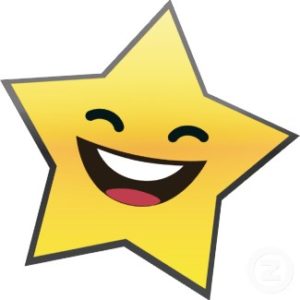 launches this week.  (Written Jan 14, 2013.)
Is it worth the hype you've no doubt been bombarded with?
In a word, yes! 
As readers of this blog know, I am not easily impressed, but I am indeed fairly wowed by Easy Video Suite.  I have been a fan of Easy Video Player for several years now and the upgrades and new features take an already-wonderful product, expand it and improve it to the point where it can now function as a production and editing suite for screen capture, graphics and talking head videos, as well as a hosting and publishing system.     
Who can benefit from a system like Easy Video (Player) Suite? 
Easy Video Suite is so robust that I'd say almost anyone wanting to engage in online video could use the tools supplied by Easy Video Suite.
Making Video
If you want to enjoy the benefits of online video, one of your first concerns has to be how will you make that video?
Easy Video Suite offers drop dead simple ways to create simple, but effective online videos.  EVS allows you to record and edit screen capture images.  You also have a desktop recorder for easy upload of talking head webcam videos.
Those are all new features EVS has that EVP did NOT have. 
Needless to say, being able to record, edit and publish videos all with one system that gives you 100% control is quite awesome indeed.
Publish Video Online
After you figure out how to make your video, your second concern is how will you get your video online and playable on your website?  Of course there are dozens, if not hundreds of options, as readers of this blog will know.   Everything from the (hopefully) forever-free YouTube, to pricy paid video hosting that offers wiz bang options for interactivity, distribution and sophisticated analytics.
They all have their pros and cons.  Easy Video Suite is one of the single most cost-effective ways. It is not free like YouTube, but compared to paid options, it is a onetime fee and much less overall. It's also one of the  simplest ways that is remarkably reliable.
You don't have to be technical at all to use Easy Video Suite to publish videos online.
If you want (need) complete control over your videos, so don't want to host with any of the sharing sites like YouTube, then Easy Video Suite gives you that control.  For someone using video for marketing, or as part of a members-only viewing arrangement, this kind of control  is vitally important.
In short, Easy Video Suite gives you a powerful set of tools that allow you to:
create, (record and edit)
upload
host
store
publish
track
video so you can take full advantage of all online video has to offer without buying any expensive equipment or taking the time to learn a bunch of technical stuff.
What can Easy Video Suite do?
The brand new Easy Video Suite is truly miles ahead of its predecessor, Easy Video Player.  Given how awesome EVP is, I for one am really excited at the prospects offered by Easy Video Suite.  This was not just a minor upgrade, this was a major overhaul incorporating lots of new features.
The single most significant advancement is how EVS gives you the ability to create videos, not  just upload and publish them.  Easy Video Suite features a screen capture system so you can produce the type of videos you normally need expensive software like Camtasia to produce.
You can also use EVS to record web cam videos for easy talking head video production. 
On top of those two features, EVS offers an easy-to-use video editing system so you can polish any video you've uploaded or recorded.  This means Easy Video Suite replaces having to buy and learn video editing software, like Adobe Premier or Final Cut Pro.
Easy Video Suite also contains easy tools for full video webpage creation.  With just a few clicks, you can have your video on a squeeze page ready to take orders!
Easy Video Suite also has a remarkable amount of interactive features.  For instance, you have the ability to add a link to the end of your video and transport viewers somewhere else, such as a sales page, if you wish.
Why do I say all this positive stuff?
Experience and know-how.  I've been doing online video for seven years now, (broadcast and corporate video before that) so I am absolutely able to recognize a quality product such as EVS.
Yes, I'm also an affiliate, but I truly wouldn't recommend this, (or any product) if I didn't believe in it.  The video niche is full of products; I'm not in any way shape or form desperate for products to sell so I have absolutely no motivation to sell anything that isn't top-notch.
I've been using Easy Video Player for well over two years now with nary a hiccup.  I found it to be a simple system to learn and believe it features a remarkable amount of functionality for a nice, low price.  The few times I needed them, support was always right there.
Compared to other systems designed to do the same basic tasks, I truly believe that Easy Video Player earns an A+ for being incredibly reliable, forward-thinking, innovative and extremely cost-effective.
I've seen lots of different systems and honestly, when I first heard about EVP I doubted it could live up to the hype, but it did.  EVP impressed me from the very beginning and has always performed beautifully.  So when Josh Bartlett, the creator of Easy Video Player, spends two years working on advancements, it is easy for me to trust that he was able to develop reliable systems.
After looking over the new system, I am thrilled with the advancements.  They truly are what people need for a hassle free experience with online video creation and publishing.
Being able to create videos as well as store and publish them, makes Easy Video Suite an all-in-one solution for anyone wanting a system for easy online video creation and publication.