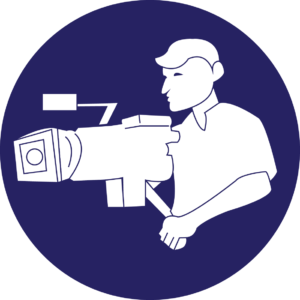 Welcome to The Ultimate Beginner's Guide to Creating Professional Quality Documentaries.
I am so thrilled to share this process with you.  Producing documentaries is fundamentally a thrilling process.  If the passion burns in your belly like it does mine, you will be driven, compelled to weave stories out of the many storytelling elements a filmmaker uses to communicate with an audience.
Telling emotionally honest stories of the human condition is an honor IMHO.  Treat your subject matter with respect and you will enter into an intimate relationship with other people like you've never experienced and cannot reach on any other plane of communications.
Documentary filmmaking is one of the best methods of communicating to a wide audience.   I count myself as quite fortunate to have spent many years creating documentary style videos while working as a journalist and video producer.
On this page, I've put up my Beginner's Guide to Documentary Filmmaking.  There are two videos which together run about twenty-four minutes.  Below each video you will see downloadable transcripts.
Documentary-style videos include more shows than you may realize.  Of course, documentary-style includes news videos but it also includes many videos that are used for purposes other than news.  Commercials and fictional shows can both be done documentary-style.  Many corporate videos are also done documentary style. The genre that has become known as Reality TV shows are all documentary style.
Documentary style videos are my personal favorite and it is what I spent the majority of my career doing. Documentary style takes more time and effort than most other styles of video production, but it's incredibly effective and worth the trouble under the right circumstances.  It is not ALWAYS worth the trouble.  Sometimes simpler styles can do the trick, especially online.  But if you want to make true professional-quality videos, you need to explore documentary style.  These two video tutorials will give you what you need to get going.
Documentary Video Making Basics, Part 1
In this first tutorial, I cover the basics of what a documentary style video is and the basics of how docs are created. This video tutorial runs 5:17.
Documentary Video Making: Where to Start and How to Get R Done!  Steps to Follow, Part 2
In part 2,  we'll cover the process of creating a documentary from pre-production to post-production.  You'll discover the steps necessary to find people to interview and how to decided what video to gather in order to illustrate your story.
This video tutorial runs 18:25.
The video tutorial walks you through the process of developing and creating a professional quality documentary. From idea to completion, this guide will give you the steps and procedures professionals follow.